Becca Jordan Wright
PIEDMONT PENNIES – SEED Fall 2021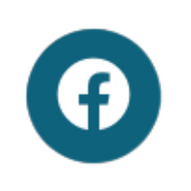 Published January 12, 2022
As part of our 'Meet Our Founders' series today, we introduce Becca Jordan Wright, founder of Piedmont Pennies based in Charlotte, NC. Piedmont Pennies is North Carolina's handcrafted, bite-sized, oven-baked cheese snack.
Q: Becca, what are you most excited about right now? What keeps you up at night?
A: I am most excited about spreading the power of Pennies, getting to know my current retailers and new retailers, and putting the Carolina Piedmont on the map as the best gourmet food supplier.
Q: What is one thing you wish you understood about entrepreneurship before you ever got started?
A: I wish I understood that your company cannot evolve unless it is born- so you have to get started! Take the leap. Make the jump. Even when you think you aren't "ready," no body is ever fully ready, just get it going!
Q: Who has been the biggest influence on your life?
A: My grandparents- they loved God and loved people fiercely, and taught my parents and my sisters and I how to do the same.
While visiting Charlotte, Becca recommends:
Going to a Panthers football game & eating at Beef 'n Bottle (serving steak since 1958)
Support Becca and Piedmont Pennies by:
Recommending Pennies to your neighborhood gift shop, wine shop, or gourmet food store
Emailing Becca to connect
Subscribing to their newsletter