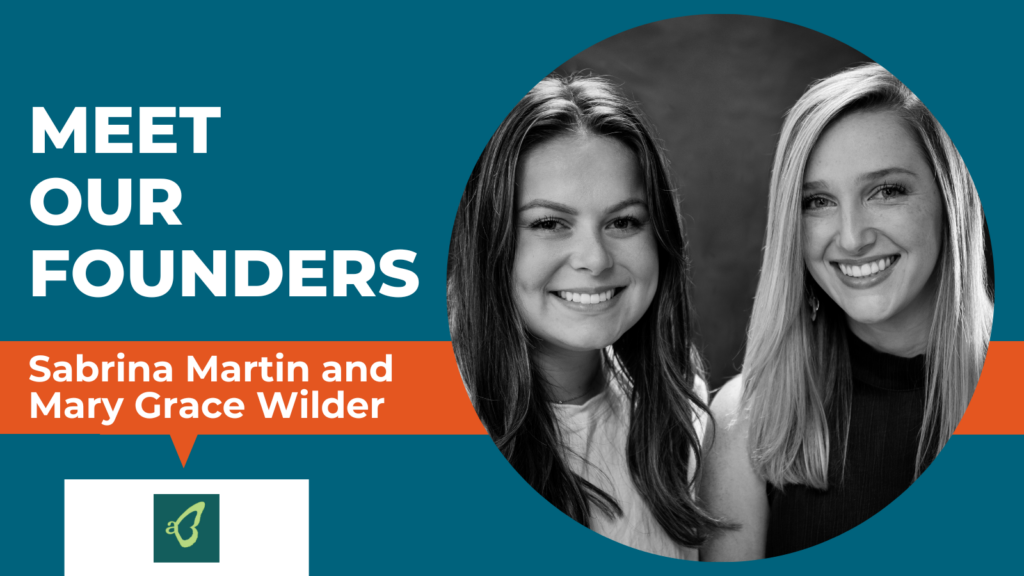 Sabrina Martin and Mary Grace Wilder
anyBODY Clothing – MICRO Spring 2022
Published June 8, 2022
As part of our 'Meet Our Founders' series today, we introduce Sabrina Martin and Mary Grace Wilder, Co-Founders of anyBODY Clothing based in Apex, NC. anyBODY Clothing promotes inclusion and empowerment among disabled individuals. Our brand bridges the gap between ready-to-wear and adaptive clothing, offering consumers a dignified dressing experience.
Q: What problem are you trying to solve and what influenced you to start your company?
A: We started anyBODY Clothing Company because we believe everyone deserves the opportunity to dress in a way that allows them to feel beautiful, authentic, and confident. Currently, people with disabilities are forced to choose between fashion and function. Features such as sensory-friendly materials, accessible closures, and sizing adjustments are often necessary for consumers with various physical and cognitive disabilities. There is a gap in the marketplace for combining these features with fashion-forward designs to fuel confidence.
Q: What have you enjoyed most about starting your own company?
A: Co-founding anyBODY Clothing has allowed us to pursue our passion for helping others. We have enjoyed the opportunity to work together and to make personal connections with potential consumers through customer discovery.
Q: Who do you look to for advice and mentorship?
A: Dr. Kate Annett-Hitchcock has 30+ years of experience in the fashion industry. Her research focuses on product development for the adaptive clothing market. As our professor for Senior Fashion Studio last year, she challenged us to integrate accessible components with design features that would add value to all customers. Dr. Kate has continued to provide guidance for us in areas such as research, academics, and entrepreneurship. She is advising us through the process of starting our inclusive clothing line, anyBODY Clothing, and is offering her expertise as we navigate development and production processes. Dr. West, a professor at the Wilson College of Textiles, and Dr. Byrnes, a professor at the Poole College of Management have also mentored us in areas such as manufacturing and business development.
While visiting Raleigh, Sabrina and Mary Grace recommend:
If someone were exploring Raleigh, we would suggest visiting the North Carolina Museum of Art, as well as the State Farmer's Market. We would also encourage visitors to attend a concert at Walnut Creek Amphitheater or a NC State football game. Our favorite coffee shops are 321 Coffee and Lucky Tree and we both love the restaurants located in the Village District.

Support Sabrina and Mary Grace with anyBODY Clothing by:
Supporters of our company can share information about our mission with their family and friends. In addition, we would love feedback from potential consumers regarding any clothing features that would be beneficial to them. They can contact us with this feedback at info@anybodyclothing.com.