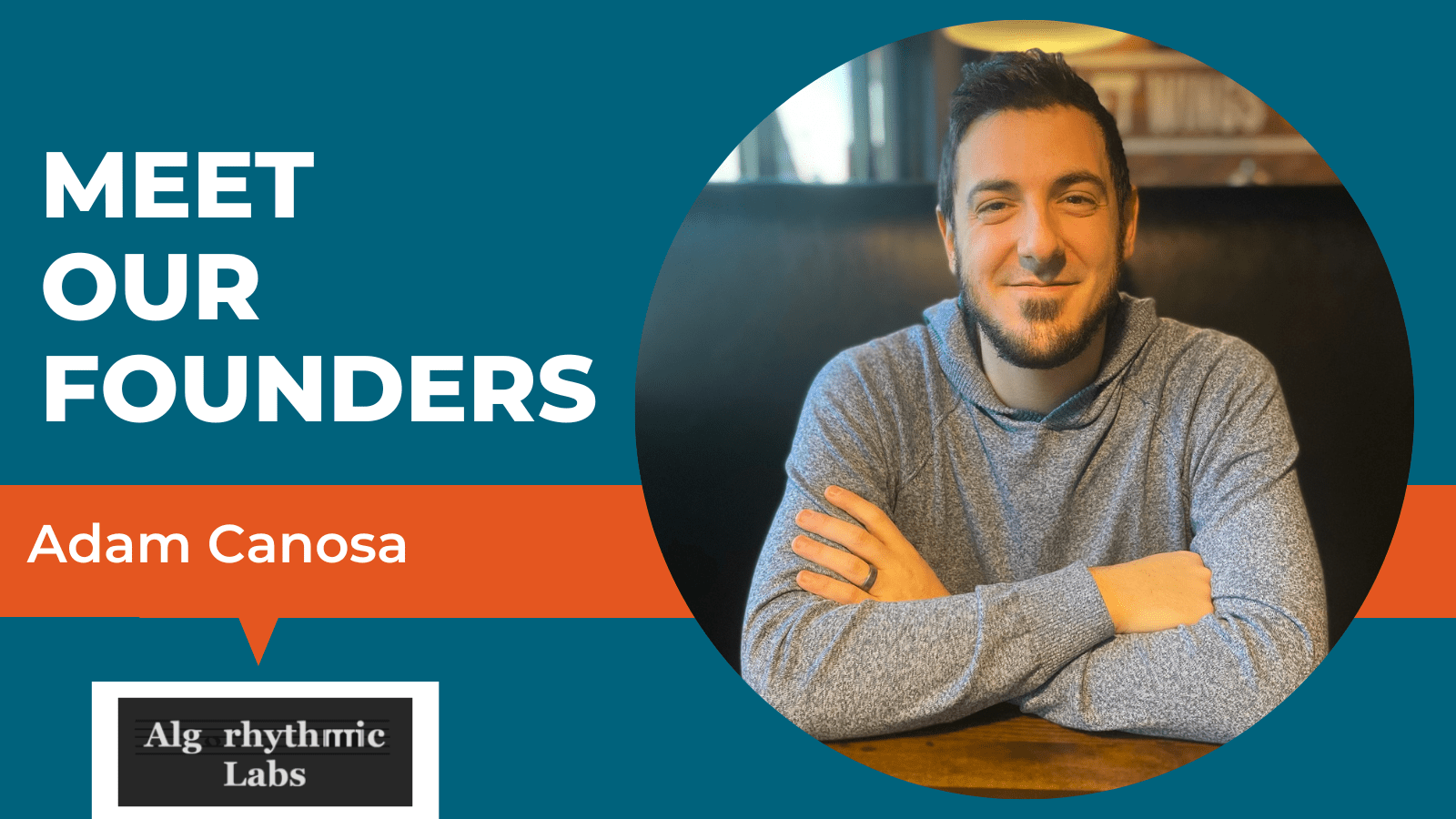 Adam Canosa
Algorhythmic Labs – MICRO Spring 2023
Published June 14, 2023
As part of our 'Meet Our Founders' series today, we introduce Adam Canosa, Founder and CEO of Algorhythmic Labs based in Hillsborough, NC. Algorhythmic Labs is inspiring the next generation of musicians with its innovative tool Prattica, a game-based, adaptive learning environment.
Q: What problem are you trying to solve and what influenced you to start your company?
A: When my beloved students of Hillsborough Elementary returned from the COVID pandemic with a year's worth of learning loss, and being without the funding, time or digital tools to get us back on track, I went to work over a Winter break and designed/coded a music tool prototype the use of which erased that learning loss and had my students practicing music for hours outside of class.
Q: When did you know you wanted to take an entrepreneurial path?
A: Throughout my life, I have played the disruptor, constantly asking why we do things the way we do them. Being a public school teacher for ten years and serving in such a complex, occasionally disconnected system, I have often considered what tools would simplify teaching and deepen learning. When I decided to create one myself, I had this moment like the end of The Usual Suspects where it all clicked, and I realized I wanted to pursue innovation through entrepreneurial efforts.
Q: What other passions do you have besides your business?
A: My kids Elias and Nadia are my 'why'. We love playing at parks, hiking and jumping together on our trampoline. Everything I do is in service of their future, and I want my work to inspire them to build great things that help the people around them.
While visiting Hillsborough, Adam recommends:
Hillsborough is the best-kept secret in the Triangle. Being quietly nestled on the outskirts of Chapel Hill and Durham, you can enjoy outdoor restaurants such as the historic Colonial Inn, or hop on I-40 or I-85 and within ten minutes be at any restaurant or store you could conceive of.
Support Algorhythmic Labs and Adam by:
We are looking for individuals to join our team passionate about the intersection of gaming, music, technology and education. We're also raising seed investment to begin scaling this effort throughout North Carolina.