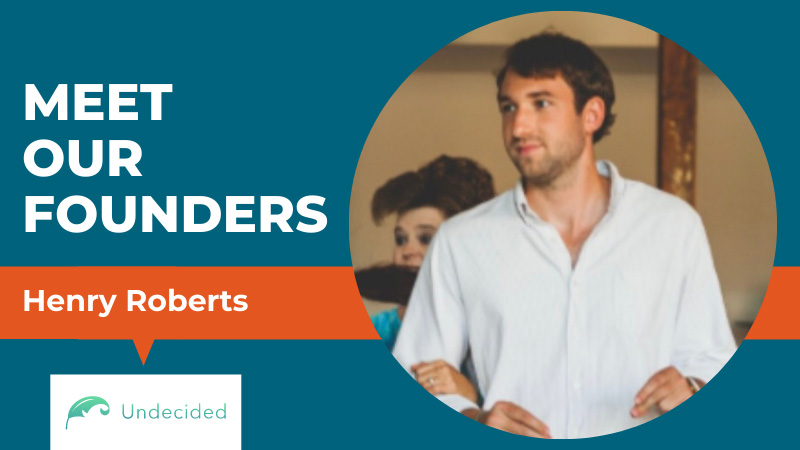 Henry Roberts
UNDECIDED – MICRO Fall 2021
Published December 9, 2021
Continuing our 'Meet Our Founders' series today, we introduce Henry Roberts, founder of  Undecided based in Asheville, NC. Undecided helps high schoolers make a wise college decision all through a mobile app.
Q: Henry, what problem are you trying to solve and what influenced you to start your company?
A: We are trying to solve the fact that millions of high school students don't have support planning for college. College changed my life drastically, and getting a quality college education inspired me to scale that fundamental experience to the rest of the world.
Q: What does the road ahead look like for your company?
A: The road ahead will involve incorporating other user groups into our product, such as high school parents or guidance counselors. Leveraging these groups of people will allow us to explore more robust business models for providing college advising via a mobile app. We will spend our time building and designing features that fit the needs of these groups.
Q: What is your favorite productivity app?
A: Bear Journaling App. The reason this is my favorite productivity app is because everyday I do an exercise called "Metacognitive Journaling". I wrote approximately 500 words of "stream of consciousness" or "word vomit". This exercise helps me process my emotions, my day, my mental health, and my current strategy for my company and my personal life.
While visiting Asheville, Henry recommends:
Walking to see local artists in the River Arts District
Visiting Burial Brewing or Funkatorium breweries
Eating the blueberry ribs at 12 Bones BBQ
Support Henry and Undecided by:
Helping the team plan comprehensive user interviews to build a better product and develop a scalable revenue model.