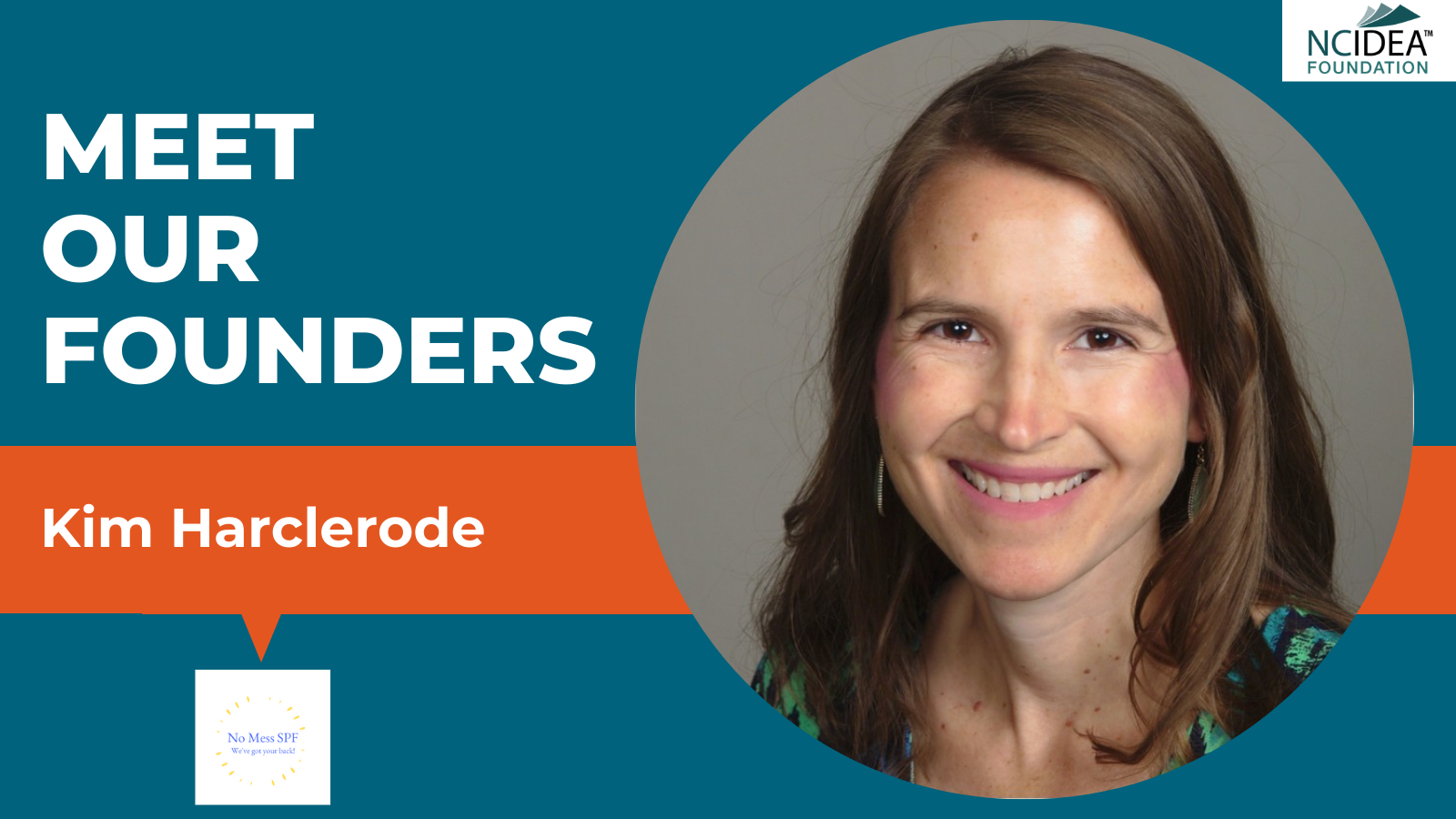 No Mess SPF
NO MESS SPF- MICRO Fall 2021
Published March 9, 2022
Today, we introduce Kim Harclerode, founder of No Mess SPF in Charlotte, NC. No Mess SPF is an automatic sunscreen device that makes sunscreen application quick, effective and accessible for families to avoid sunburn and enjoy their day.
Q: Kim, what problem are you trying to solve and what influenced you to start your company?
A: I have had over 20 biopsies through the years and my father was diagnosed with Melanoma a few years ago which flipped a switch for me. I discovered skin cancer is still the number one form of cancer in the U.S (and worsening) and sunburn is what starts the process. Applying sunscreen is a pain and oftentimes leads to sunburn because of common mistakes (incorrect amount, missed spots, forget to reapply, wind blows etc). We are solving for those mis- steps with a tested device that applies the correct amount and effective coverage in seconds. I am driven to offer a preventative solution while also helping to educate people on ways to be protected in the sun. 
Q: What other passions do you have besides your business?
A: I grew up playing competitive tennis and began teaching after playing my freshman year in college. I enjoy helping others reach their goals whether it's for enjoyment or competitively. I also like volunteering in the community, comedy, reading, biking, hiking, and swimming.  
Q: What have you enjoyed most about starting your own company?
A: I remember walking into the SBTDC office at UNCC bursting with excitement about this idea for sunscreen application. My advisor, Bryan Dennstedt guided me as I began this journey and was instrumental in my progress. The greatest joy has been the people I have met through interviews, no mess spf pilots, mentors, entrepreneurs, and university staff. They have made this an incredible learning experience and encouraged me through the twists and turns to continue making strides. I have enjoyed being able to turn this vision into something that can make a positive impact on society. 
While visiting Charlotte, Kim recommends:
One of Charlotte's great trails to bike or run including the Whitewater Center 
Noble Smoke BBQ
Calle Sol for amazing cuban dishes
Oku for sushi
Ru Ru's for Mexican food
Dessert at Villani's on Pecan Ave
How Support Kim and No Mess SPF:
Their biggest need is for community introductions to pool, outdoor recreation, and YMCA facility managers to partner and pilot No Mess SPF in 2022. Gaining feedback through pilots is paramount as they make this solution better for users and facilities. Secondarily if there are individuals with expertise in skin care, dermatology, and/or technology they seek to develop an advisory board.