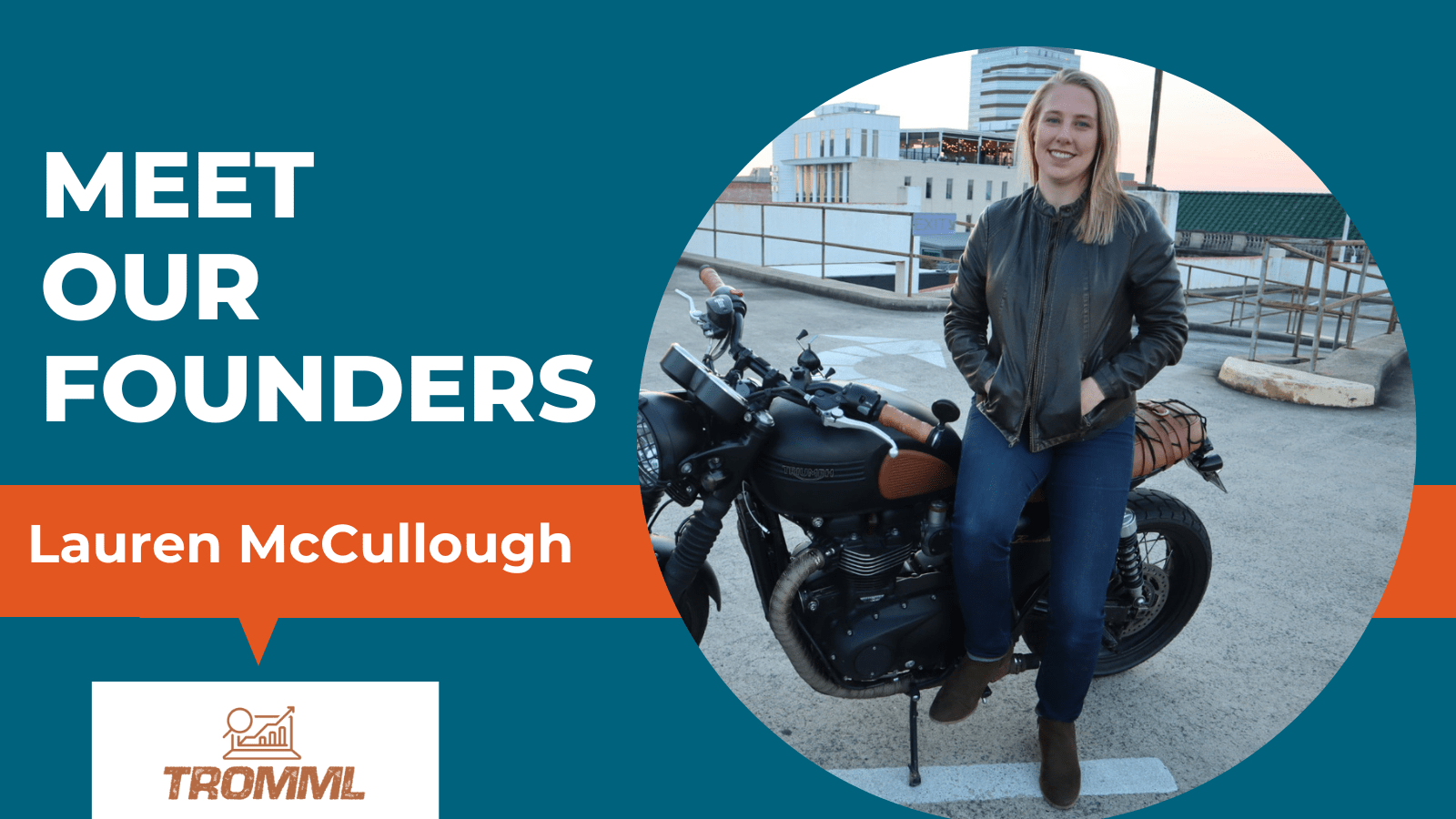 Lauren McCullough
Tromml – SEED Spring 2023
Published September 13, 2023
As part of our 'Meet Our Founders' series today, we introduce Lauren McCullough, CEO of Tromml based in Durham, NC. Tromml provides eCommerce sellers in the automotive aftermarket industry with simple, actionable insights to optimize their profitability.
Q: What are you most excited about right now? What keeps you up at night?
A: We are working in the world's fastest-growing eCommerce category. This opens a ton of opportunities but also presents some unknow obstacles as we navigate the next frontier of software-as-a-services.
Q: When did you know you wanted to take an entrepreneurial path?
A: I think I have always had an entrepreneurial drive, but really what inspired me to take the leap was working at NC IDEA. I loved my job running programming when I worked there (2016-2019)…but I had a lot of envy for the founders who I was working with. At the time, I wasn't quite ready to take the risk, so I spent a few years supporting other startups. Then I met my cofounder Harry. Then I saw companies that I cared deeply about closing shop because they were too overwhelmed by data to make good decisions. I guess at that point, I felt it was the right team at the right time to take a leap of faith.
Q: What is your greatest fear as an entrepreneur?
A: My greatest fear is to extract more value than I get back. As a founder and CEO, I am mindful of maintaining a high degree of ethics in my business. Treat people well, pay them what you should, and add value at every step. I'm competitive, but I won't step on others to lift myself.
One of my core values is "People-First-Integrity"– reminding me to always do right by my team and customers.
Q: What is your favorite local business to support?
A: Can I cheat and give some love to Auroraflow again 😉
While visiting Durham, Lauren recommends:
OBVIOUSLY, I'd recommend they stop by Auroraflow and get themselves a massage…specifically a Thai massage if you have some gnarly lower back pain. Full disclosure, this might be another business of mine.
Support Tromml and Lauren by:
Our company is always looking for new automotive contacts but is also looking to understand how AI will tactically and strategically support our business.