Leah Wyrick
THREE STRANDS RECOVERY WEAR – MICRO Fall 2021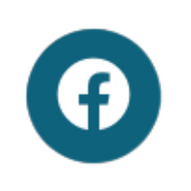 Published December 9, 2021
As our 'Meet Our Founders' series continues, we introduce Leah Wyrick, founder of Three Strands Recovery Wear based in Salisbury, NC. Three Strands Recovery Wear Corporation is a recovery garment company that aims to give women the power and control to recover with confidence!
Q: Leah, what problem are you trying to solve and what influenced you to start your company?
A: In 2016, my mother was diagnosed with breast cancer. Her cancer was treated with a mastectomy that resulted in three subsequent surgeries due to complications. During my mother's recovery, I saw first- hand the complications she endured and became inspired to help others that may have a similar experience due to the lack of advancements in today's surgical bras. I teamed up with Dr. Samuel Roy, a plastic surgeon in Salisbury, North Carolina, to create the Resilience Bra, a patent-pending, post-operative bra for mastectomies, breast reconstruction, and other breast-related surgeries. The Resilience Bra includes multiple unique features targeted to reduce the risk of complications, reduce recovery time after surgery, provide greater comfort to patients, and promote confidence in patients with unique and colorful bra patterns.
Q: What are you most excited about right now? What keeps you up at night?
A: During my freshman year of college, I created my company, Three Strands Recovery Wear. For the past three years, I have been both a full-time college student at Wake Forest University and a full-time business owner. I have had various opportunities to help me create the Resilience Bra, push me to become a more versatile business owner, and provide funding so that I can take steps to successfully launch my company. Over the past two years, I have had a difficult time trying to find someone to help create a working prototype of the Resilience Bra. However, after joining accelerator programs like Winston Starts and Velocity through the Center of Creative Economy in Winston Salem, North Carolina, I was able to find a manufacturing facility in Indonesia to help produce our prototypes. More importantly, I was able to cultivate a team of eleven doctors who are eager to test this innovative product on their breast surgical patients.
With the opportunity to purchase a sample run of the Resilience Bras through our manufacturing facility, we will be launching our beta test on patients through the help of our partnership with Wake Forest's Center for Health Care Innovation. This is a very skilled group of medical individuals who conduct groundbreaking studies for large corporations that are in full support of helping Three Strands conduct our beta test with 100 patients in the Winston-Salem area. We are confident that the data we will be able to gather from this beta test will help us obtain a larger investment from investors to help us launch full scale.
I am so grateful to NC Idea and their belief in myself and my company. With this funding we will be able to purchase the inventory we need from our factory and get closer to giving women around the world the power and control to recover with confidence with the Resilience Bra!
While visiting Winston-Salem, Leah recommends:
Eating at Cugino Forno
Taking a walk through Wake Forest University's beautiful campus
Support Leah and Three Strands Recovery Wear by:
Providing connections to former or current breast surgical patients, as well as plastic surgeons. The team always welcomes conversations with both physicians and patients in order to improve the Resilience Bra and ensure it has everything a patient needs for a proper and manageable recovery.