828 Labs
828 LABS – MICRO Fall 2021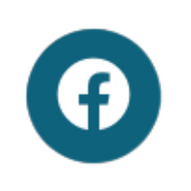 Published January 12, 2022
Today, we introduce Mark Zalme, founder of 828 Labs in Candler, NC. 828 Labs develops and manufactures innovative products, for use in consumer and industrial applications. Their flagship storage product line is branded Wallwerx.
Q: Mark, what are you most excited about right now? What keeps you up at night?
A: I'm excited about finally becoming profitable!
Q: How will your NC IDEA grant funds advance your company?
A: The MICRO funds allow for immediate cost reduction by graduating from a single cavity injection mold tool and moving to multi-cavity tooling.
Q: What is one thing you wish you understood about entrepreneurship before you ever got started?
A: The length of time, in years, and the financial investment, that's required to develop and bring to market a consumer product. Entrepreneurship is certainly not for the faint of heart.
Q: Who do you look to for advice and mentorship?
A: I'm very fortunate 828 Labs has been accepted into the business incubation program at Asheville-Buncombe Technical College. Having direct access to coaches and mentors has proven to be an invaluable resource.
Asheville has an expansive business start-up support network and I've enjoyed working with coaches/mentors from Mountain Bizworks, SBA, SBTDC, A-B Technical, and most recently, WCU.
While visiting Candler, Mark recommends visiting the:
Madness sushi and burger bar!
Support Mark and 828 Labs by:
Utilizing Wallwerx products to improve workspace efficiency
Helping improve consumer awareness. Please share with friends and help share Wallwerx on social media channels.