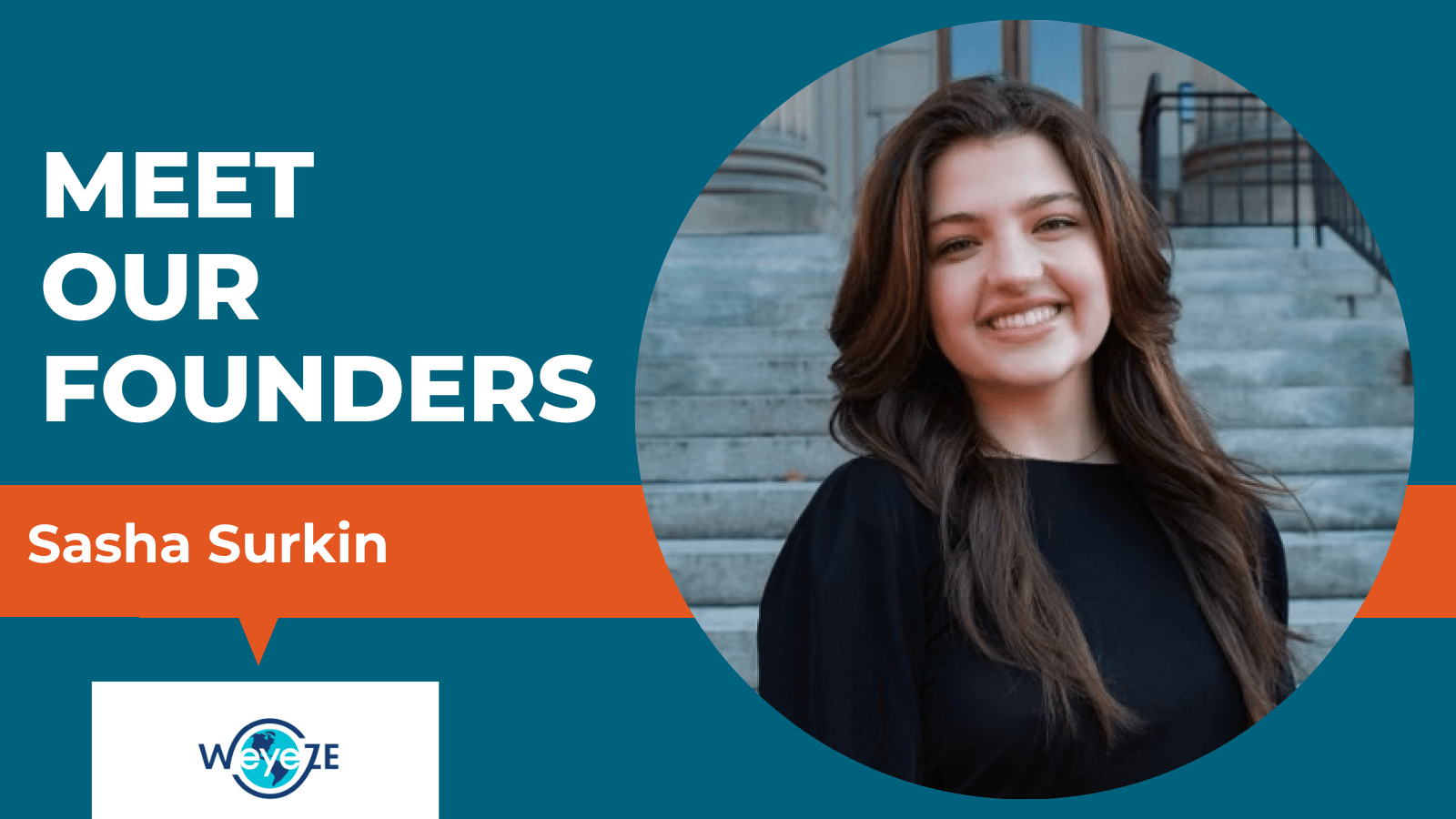 Sasha Surkin
WeyeZE – MICRO Spring 2023
Published August 9, 2023
As part of our 'Meet Our Founders' series today, we introduce Sasha Surkin, CEO and Founder of WeyeZE based in Greenville, NC. WeyeZE revolutionizes how humans see the world. The WeyeZE kit is a self-administered corrective lens kit that delivers a customized and measured pair of glasses to individuals regardless of geographic or financial status.
Q: What are you most excited about right now? What keeps you up at night?
A: I am most excited about how many people WeyeZE will soon help. There are people around the world who need glasses but do not have access to them, and as a result see a decline in their educational success and employment levels. It keeps me up at night thinking of ways to get my product to those people, always keeping a journal and pen by my bed in case I have an idea I don't want to forget.
Q: Who has been the biggest influence on your life?
A: My family has been the biggest influence in my life. Their love and support has made me into who I am today.
Q: What other passions do you have besides your business?
A: Besides my business, my passions include teaching Zumba and cycling group fitness classes, and always ideating new ideas and inventions to create.
While visiting Greenville, Sasha recommends:
If someone was visiting my city, I would suggest that they visit downtown Greenville and eat at Luna Pizza and walk around the little shops. If you have extra time, take a trip to Little Washington for a walk on the boardwalk.
Support WeyeZE and Sasha by:
If you're reading this with the aid of a pair of glasses, you can help by spreading awareness of how crucial glasses are to those who need them in order to fulfill their potential.