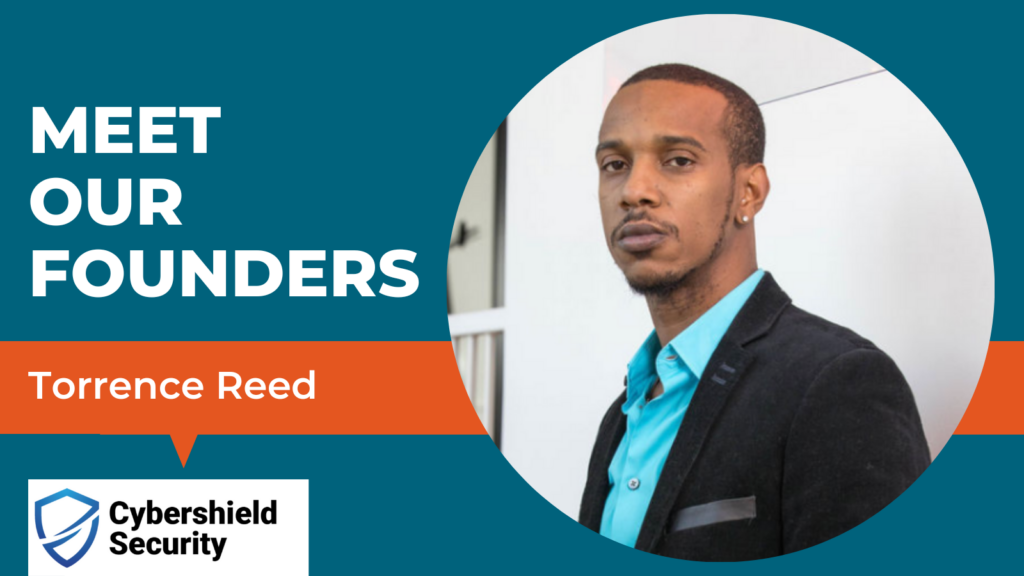 Torrence Reed
Cybershield Security – SEED Spring 2022
Published October 12, 2022
As part of our 'Meet Our Founders' series today, we introduce Torrence Reed, Founder and CEO of Cybershield Security based in Huntersville, NC. Cybershield Security is the first PCI compliance platform focused on early stage startups that need a cost effective and easy to use solution that provides education in real time.
Q: How will your NC IDEA grant funds advance your company?
A: This funding not only gives us an opportunity to actually scale the business short term but also time to work on future developments (white label opportunities, etc.) which we are really excited to share in the future!
Q: What is your greatest fear as an entrepreneur?
A: My greatest fear as an entrepreneur is not leaving a fiscal legacy for my children.
Q: What is one thing you wish you understood about entrepreneurship before you ever got started?
A: That an abnormal sleep pattern, is, well, normal.
Q: Who do you look to for advice and mentorship?
A: Other successful entrepreneurs who have started and scaled successful startups.
While visiting Huntersville, Torrence recommends:
I would suggest they cool down by consider visiting Ray's Splash or Great Wolf Lodge and then head over to Cravn Caribbean to checkout the Ox Tails Sub.

Support Torrence and Cybershield Security by:
Suggest early tech startups that need our service to check out our website.