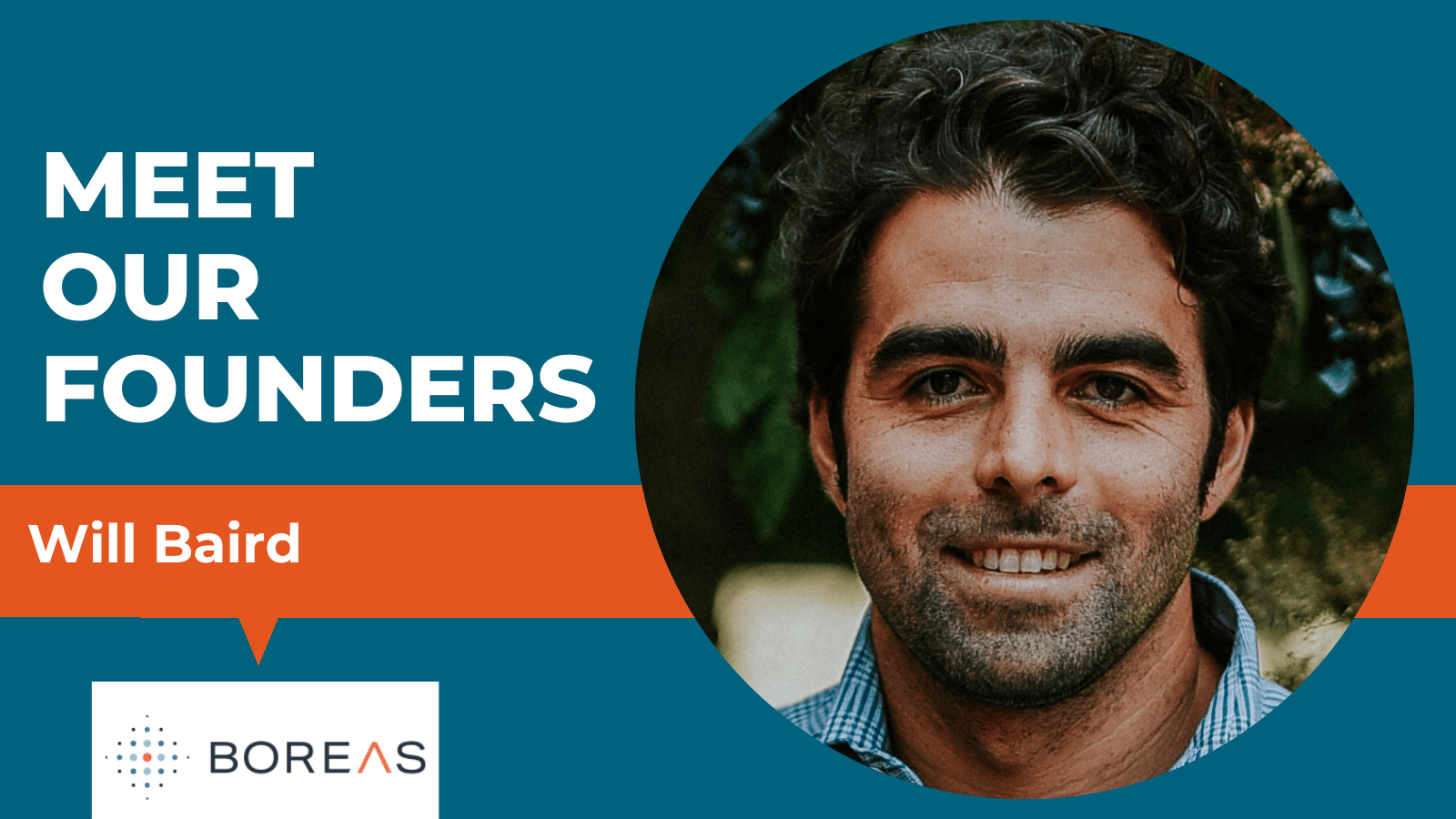 Will Baird
Boreas Monitoring – SEED Spring 2023
Published August 9, 2023
As part of our 'Meet Our Founders' series today, we introduce Will Baird, Co-Founder of Boreas Monitoring based in Wrightsville Beach, NC. Boreas Monitoring provides a patented weight-based remote monitoring solution for organization that are storing biological samples in liquid nitrogen tanks.
Q: What problem are you trying to solve and what influenced you to start your company?
A: Our mission is to prevent cryotank failures. We were dissatisfied with the current monitoring system on the market and knew there had to be a better solution. The issue was further stressed for me as my wife and I underwent fertility treatment, compelling me to develop this product.
Q: How will your NC IDEA grant funds advance your company?
A: These funds will help drive our go to market strategy as we are prepared to bring this product out into the market and provide our colleagues in the fertility industry with a tool that offers them peace of mind.
Q: What have you enjoyed most about starting your own company?
A: I have always been an avid learner, and love to solve problems. Stepping out and trying to develop and bring a hardware/software product to market has definitely provided me with that experience in spades.
Q: What is your greatest fear as an entrepreneur?
A: Not being able to provide my customers with a product that has an impact on the way they operate in a positive manner.
Q: What is one thing you wish you understood about entrepreneurship before you ever got started?
A: I wish I had found out sooner that there is a supportive ecosystem out there for entrepreneurs that you can turn to for help when trying to start and grow a company, and the value behind being able to leverage their experience and network to help you on this journey.
Q: Who has been the biggest influence on your life?
A: My father has always been a positive influence on my life, and was a guiding light in my decision to follow a career path in the fertility industry. It has been a joy working and learning alongside him.
Q: What is your favorite productivity app?
A: Slack.
Q: What other passions do you have besides your business?
A: I am a girl dad x 2 and love spending time outdoors with them at the beach or on the water.
While visiting Wrightsville Beach, Will recommends:
Go to Wrightsville Beach, stop by Adapt Kitchen & Juice bar for a coffee and a Poke bowl.
Support Boreas Monitoring and Will by:
We are looking for warm introductions into organizations in academia, animal husbandry, biorepository, and research that are utilizing liquid nitrogen tanks in their daily operations.