As part of our 'Partner Spotlight' series today, we introduce our 2020 ECOSYTSTEM partner Winston Starts,  based in Winston-Salem, NC. Winston-Starts help startup entrepreneurs with national or global potential scale up and successfully grow their businesses. As a non-profit, they support companies ready to scale (post MVP) and provide resources to help founders and management teams achieve success on a timetable that fits their business model and markets.
Published April 21, 2023
Submission Provided by: Stan Parker (President)
Describe your organization in 25 words or less.
We help startup entrepreneurs with national or global potential scale up and successfully grow their businesses.
How does your organization support entrepreneurs?
We provide startup companies with a expert mentorship, personalized coaching, state-of-the-art workspace, educational workshops and lessons learned from inspiring speakers.
What is the biggest challenge your organization is currently facing?
As a non-profit, we rely upon donations, sponsorships and grants for our support. Our biggest challenge is generating funding to provide the ongoing world class support necessary to ensure our founders and able to successfully scale their businesses.
Where do you see your organization in 5 years?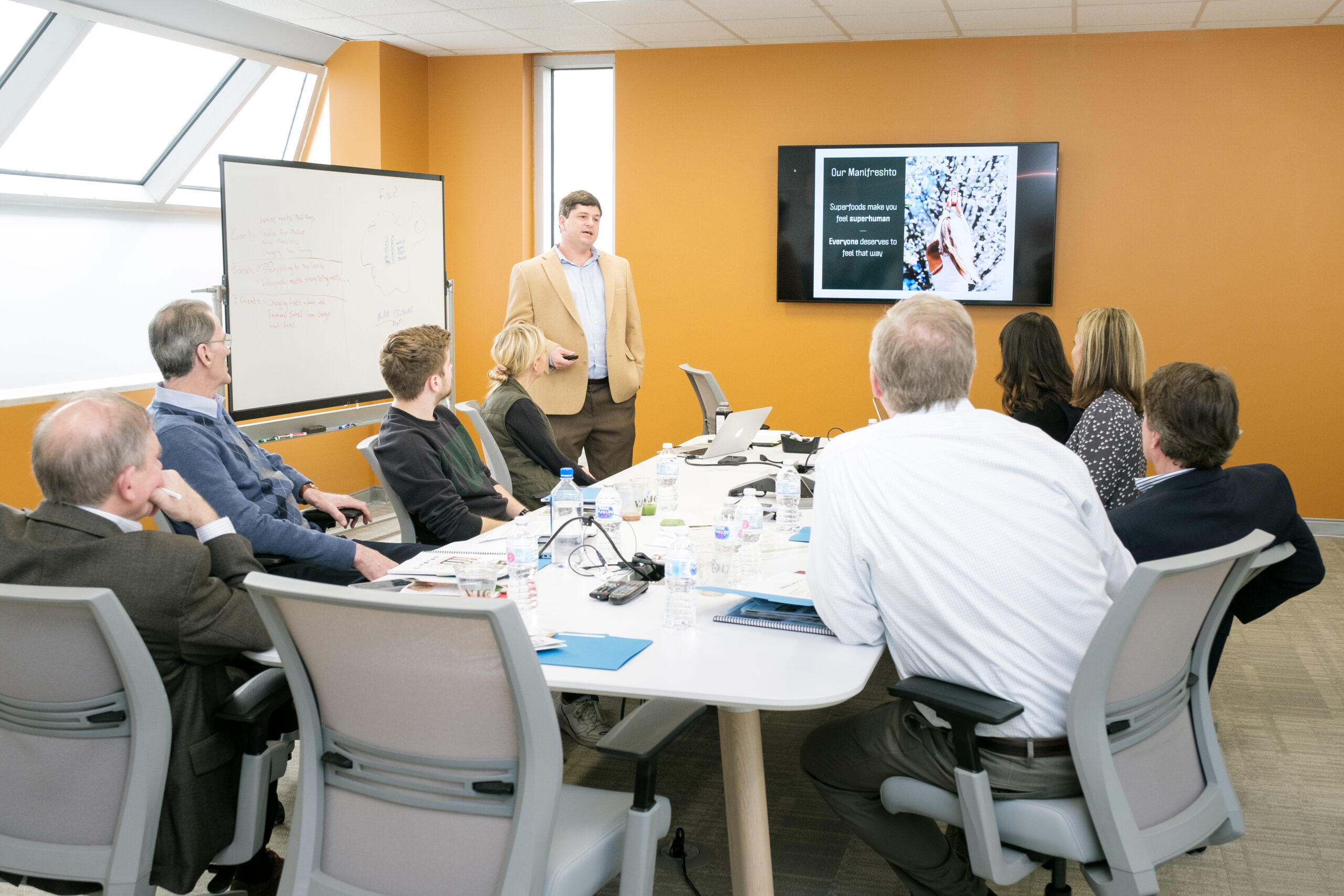 Since launching in 2018, Winston Starts has helped over 60 startup companies grow their businesses. As of June 30, 2022 our founders have created 415 jobs, raised over $63 million in capital investment and generated over $21 million in revenue (last 12 months). In the next five years we hope to more than double these results by continuing to help entrepreneurs successfully scale their businesses.
How has the NC IDEA #ECOSYSTEM grant helped your organization?
Our NC IDEA #ECOSYTEM grant helped us in three specific areas:
1. Recruit 7 new scaling ready women and minority startups
2. Implement a knowledge base that enhanced the development of our startups' scaling capabilities
3. Deliver an Investor Readiness & Raise course to develop the capital-readiness of our startups
What problem is your organization trying to solve?
Our mission is to drive the future economic impact of Winston-Salem, the Triad and North Carolina through new job creation. We do this by providing intensive, inspiring, and duration appropriate support for startup businesses, collaborating and partnering with other startup support enterprises and promoting a culture of entrepreneurship and innovation.
Who benefits from your organization's work?
We help startup entrepreneurs who meet the following criteria:
Coachable: is willing to lean into Winston Starts resources and be positive in interactions with community members.
Commercial: a for profit business with a navigable, timely and sustainable commercialization path.
National: a business model that has potential to be a sizable regional, national, or global business. Have competitive and relevant differentiation with sufficient marketplace space to grow into a meaningful player.• Scalable: has the potential to grow at reasonable pace. Can grow profits as it grows revenue.
Local: demonstrates a commitment to Winston-Salem as its headquarters and/or site of a significant portion of its employment.
Mature: the business has been formed and has demonstrated early market validation through customer discovery, a convincing level of secondary research, and /or actual revenue.

Please share any collaborative partners or relationships your organization has either directly in your community or within the broader NC entrepreneurial ecosystem. How do these partnerships help strengthen your respective work and/or missions?
Winston-Salem has an outstanding and highly collaborative entrepreneurial ecosystem. We partner with both the public and private sector to help founders across their entire journey from idea to product/market fit to growth and expansion. Our partners include:
NC IDEA
Launch Greensboro
Greater Winston Salem, Inc.
City of Winston-Salem
The Center for a Creative Economy
Venture Winston Grants
Flywheel
Converge South

What can those reading this do to support your organization? How can they help?
You can support Winston-Starts in a number of ways:
Financial contributions in the form of donations and sponsorships.
Becoming a mentor or advisor to one or more of our founders.
Lead a Inform Workshop that would help an early or growth stage founder
Share your startup success story as part of our Inspire Speaker Series
Provide pro bono or discounted services