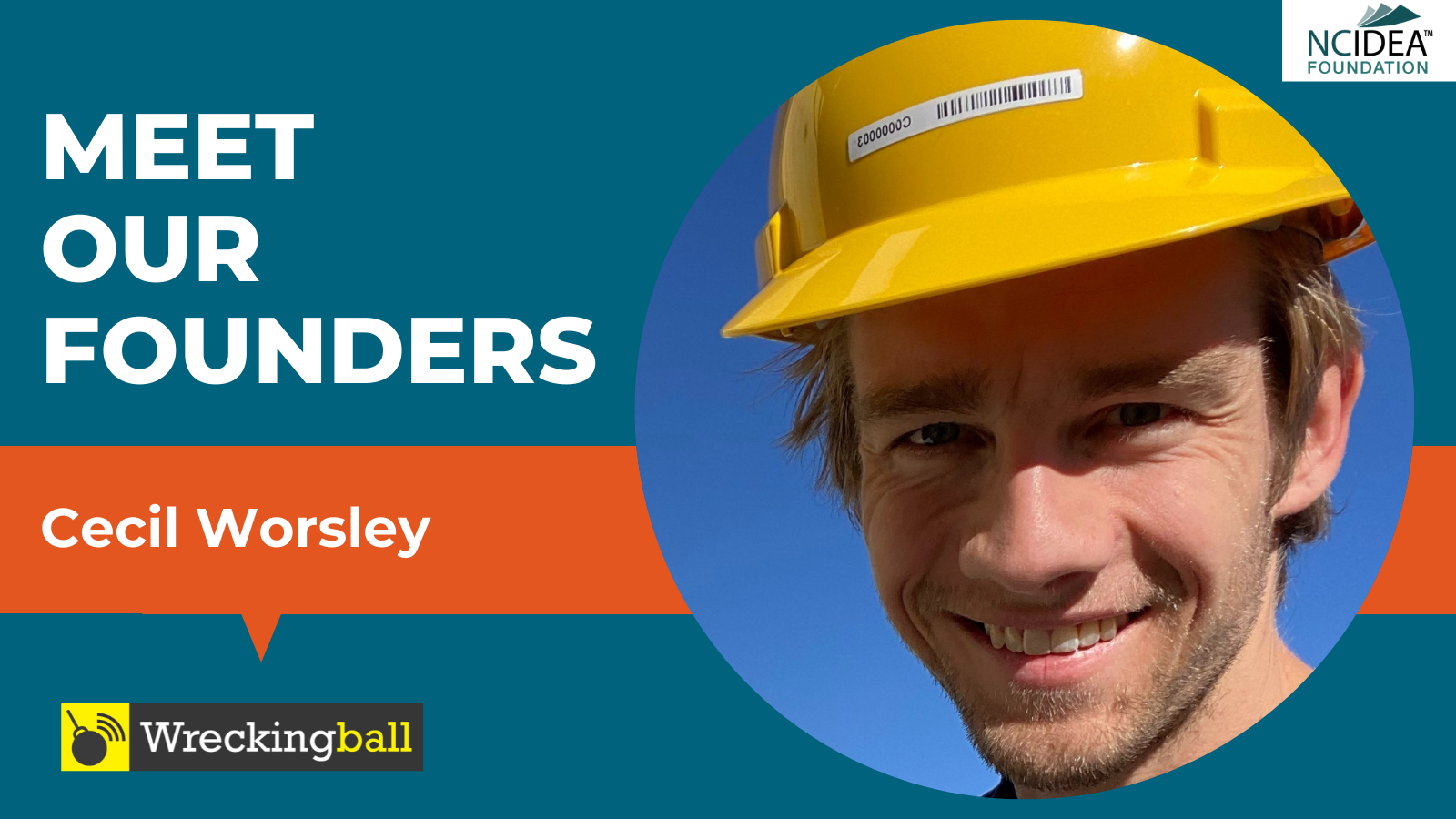 WRECKINGBALL
WRECKINGBALL- MICRO Fall 2021
Published April 14, 2022
Today, we introduce Cecil Worsley, founder of Wreckingball in Wilmington, NC. Wreckingball's Saas product, SafetyNow, modernizes the commercial construction job site safety orientation process.
Q: Cecil, when did you know you wanted to take an entrepreneurial path?
A: I've always had an entrepreneurial spirit about me. Ever since building websites for local businesses in high school for pocket money, to random late night coding sessions trying to build tools and products in college, I've always seen myself taking off on my own to do something that is great and my own.
Q: What is your greatest fear as an entrepreneur?
A: No fears. Like with other things in life, when you're doing something that "feels" right, it's easy to walk in the direction of your passion and calling. This is something I've learned through my Christian faith, the path will unfold for you as you walk down it.
Q: What other passions do you have besides your business?
A: Besides my startup, I'm an endurance athlete. Since I got back from California, I've spent most of my spare time running and most recently participating in the Wilmington 70.3 Half Ironman race. I've found incredible benefit physically and mentally by pushing myself athletically. It is a hobby and practice I would recommend to anyone, especially those in this stressful entrepreneurial world.
While visiting Wilmington, Cecil recommends:
The quick answer is Wrightsville Beach, summer or not there are are ways good places to eat and drink. But to be more specific, True Blue is a great place for a fancy meal, and right after Wilmington Brewing Company has the best beer in town!
Support Cecil and Wreckingball by:
Helping them reach more commercial construction superintendents which is a great way to help them grow the company. Any introductions to people in the industry that may have an opinion on site safety would be huge as they continue to refine our SafetyNow product.