Chan Namgong
ANIMAL CANCER DX – MICRO Spring 2022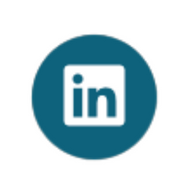 Published June 8, 2022
As part of our 'Meet Our Founders' series today, we introduce Chan Namgong, Founder and CEO of Animal Cancer Dx based in Raleigh, NC. Animal Cancer Dx is committed to pioneering non-invasive, early screening of cancer risk in dogs with a drop of a urine sample. The company's patent-pending scientific test, A.C.D. Test™, combines its proprietary metabolomics technology and C. elegans' highly effective olfactory receptors to detect cancerous VOCs. As a one-of-a-kind multi cancer early screening test, it's a convenient, non-invasive, cost-effective, and highly accurate cancer screening test available to canine patients.
Q: What is one thing you wish you understood about entrepreneurship before you ever got started?
A: Good or bad never lasts forever.
Q: When did you know you wanted to take an entrepreneurial path?
A: Since high school. I wanted to create my own path in life, and make positive changes in others.
Q: Who has been the biggest influence on your life?
A: My dad. He's an entrepreneur himself, and he's the hardest working person I know. He's given me some of the most critical advice in my personal and professional life.
While visiting Raleigh, Chan recommends:
I would suggest eating at Seol Grille, one of the best Korean restaurants in town. I highly recommend it and it's an experience.
Support Chan and Animal Cancer Dx by:
Making relevant connections and introductions would be most helpful.