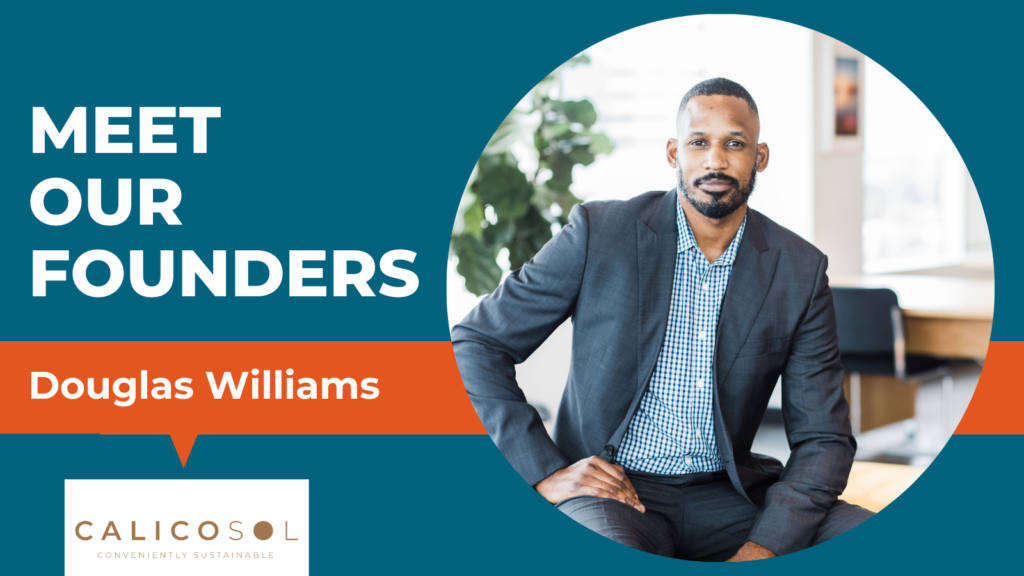 Douglas Williams
Calico Sol – MICRO Spring 2022
Published July 13, 2022
As part of our 'Meet Our Founders' series today, we introduce Douglas Williams, Founder and CEO of Calico Sol based in Raleigh, NC. Calico Sol provides furniture as a service to help environmentally conscious businesses achieve LEED V4.1 certifications.
Q: What problem are you trying to solve and what influenced you to start your company?
A: The problem that I'm trying to solve is known as fast furniture. Each year, Americans throw out more than 12 million tons of furniture and furnishings, according to the Environmental Protection Agency. Only a small percentage is recycled, thanks to the diversity of materials in most items—upholstered furniture and mattresses are particularly hard to clean and reprocess. As a result, more than 9 million tons of wood, metal, glass, fabric, leather, and foam waste ends up in a landfill.
My experience as an Officer in the military led me to believe that the most effective way to provide security and stability for people is through economic development. Now I'm committed to economic development through the creation of successful ventures.
Q: What is your favorite productivity app?
A: OneNote. I use this app as my second brain to remember all of the information that I'm incapable of remembering. All of the information can be recalled across a number of devices through the use of the cloud.
While visiting Raleigh, Douglas recommends:
Visit any of the local parks and a museum. Raleigh is known for it's beautiful parks, abundance of trees and world class museums.
You must try Garlands. They offer Indian & Asian fusion. Delicious!

Support Douglas and Calico Sol by: