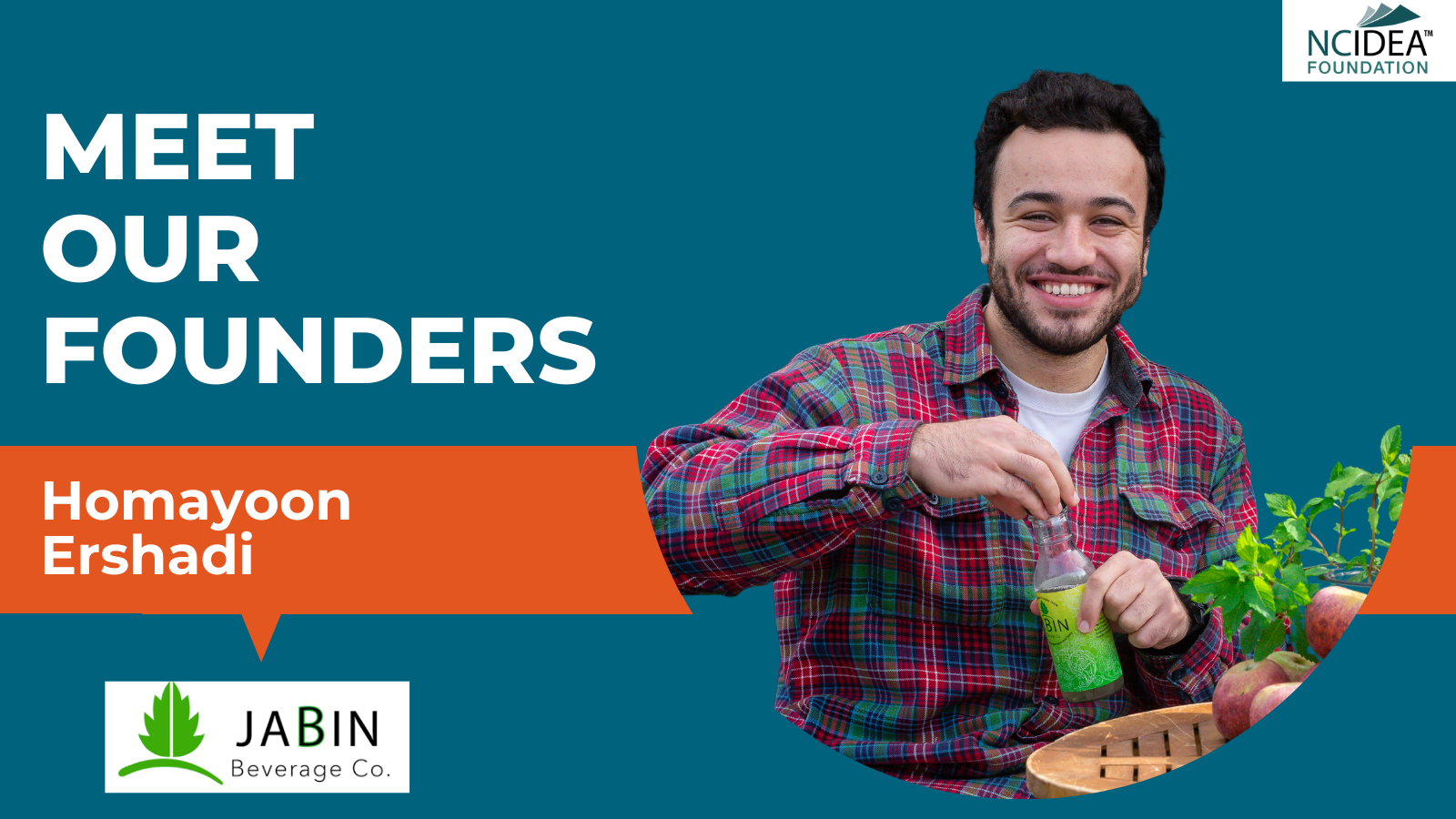 JABIN BEVERAGE CO.
JABIN- MICRO Fall 2021
Published April 14, 2022
Today, we introduce Homayoon Ershadi, founder of Jabin Beverage Co. in Raleigh, NC. Jabin is a great tasting Persian sports beverage with only 7 natural ingredients that hydrate and accelerate recovery after exercise.
Q: Homayoon, what problem are you trying to solve and what influenced you to start your company?
A: I couldn't find a good tasting beverage that was made from fresh ingredients and helped me ride/run further. So when I saw that I could fill this gap by introducing a beverage that I grew up with in Iran, I had to take action!
Q: How will your NC IDEA grant funds advance your company?
A: The NC IDEA grant will help bolster our R&D and production efforts as we work on getting our product to market.
Q: What is your favorite productivity app?
A: Todoist! It helps me keep track of all my to-do lists for different projects.
While visiting Raleigh, Homayoon recommends:
Going out to Umstead State Park (take a bicycle if possible) and exploring the trails that stretch for miles across the park.
How support Homayoon and Jabin:
Try their product, give them feedback on it, and share it with friends/family! Besides that, they are always looking to connect with folks across the food and beverage industry (retailers, suppliers, distributors, investors, etc.)