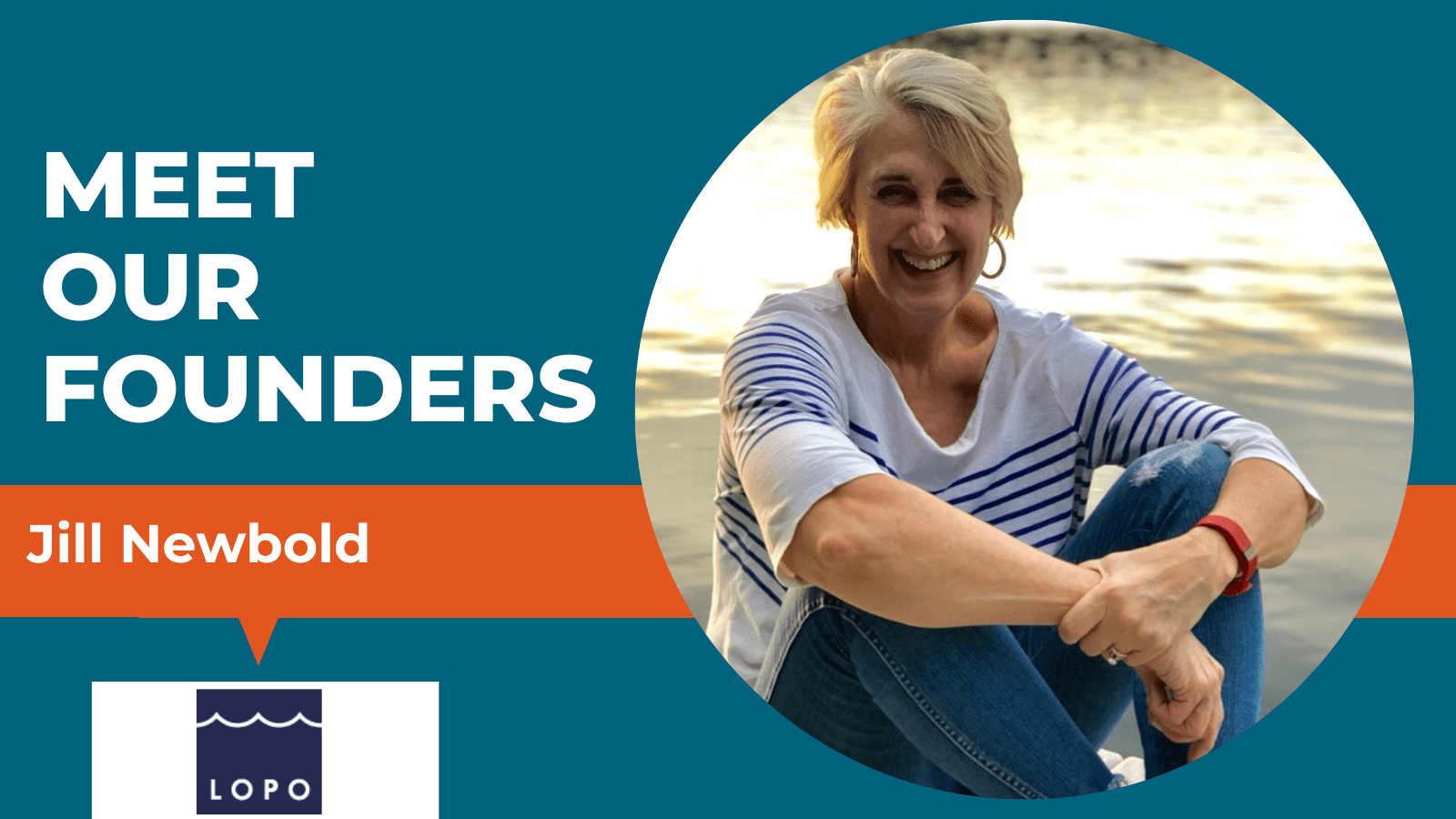 Jill Newbold
LoPo Diveskins – MICRO Spring 2023
Published June 14, 2023
As part of our 'Meet Our Founders' series today, we introduce Jill Newbold, CEO and Co-Founder of LoPo Diveskins based in Chapel Hill, NC. LoPo makes wildly comfortable premium performance apparel here in the US. We manufacture our yarn from plastic bottles at risk of polluting the ocean, making us the to-go brand for water enthusiasts fighting the ocean plastics problem.
Q: What problem are you trying to solve and what influenced you to start your company?
A: My years in the impact investing world gave me the spark to try my own social venture. My sister is a SCUBA diver and faithful wearer of diveskins. We were brainstorming ideas for a company and the idea hit me – what if we make clothing for people who love what they do in the ocean from plastic that we (take out of or) keep out of the ocean? L'eau Peau was born.
Problems: solve for trash in the oceans (materials) and clothing in landfills (manufacturing process) with a superior comfortable durable classic flattering line of performance apparel.
Q: What are you most excited about right now? What keeps you up at night?
A: I finally SHIPPED! What keeps me up? …What if no one likes their LoPo and of course running out of money.
Q: What have you enjoyed most about starting your own company?
A: The amazing people who I've met!
Q: What is your greatest fear as an entrepreneur?
A: That I won't get it right.
Q: What is one thing you wish you understood about entrepreneurship before you ever got started?
A: It's lonely.
Q: What other passions do you have besides your business?
A: My family, friends, fires in the winter, the ocean and wine. The order depends on the day.
While visiting Chapel Hill, Jill recommends:
You've got to walk around UNC's beautiful campus. It's hard to choose where to send you to eat….so let's go for a beer at Top of the Hill and enjoy the view.
Support LoPo Diveskins and Jill by:
Besides buying LoPo clothing, I'm also looking for a like-minded but differently skilled partner. Let's talk!