Bristles
BRISTLES- MICRO Fall 2021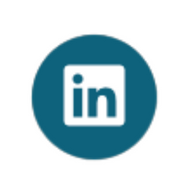 Published March 9, 2022
Today, we introduce Tina Tang & Anthony Alers, founders of Bristles in Durham, NC. Bristles helps users visualize the outcomes of their home project ideas. Users can mix and match products from any source and design on the go.
Q: What problem are you trying to solve and what influenced you to start your company?
A: Home updates are often expensive, labor-intensive, and semi-permanent, so it's important to be sure before spending $1000 on a couch or putting a nail to the wall. Many people use Pinterest to organize all of their design inspiration ideas, but it's still difficult to envision how all of their pinned products would look together in their homes. This problem resonates with us, personally. We've owned our home for 3 years, but still have so many outstanding decor projects. We're very budget constrained, so every purchase needs to be the right one. It's difficult to know what works until we can see it and share our vision with each other.
When we started Bristles, we wanted to give people more flexible photo editing options on their phones. We set out to build a product that we believed would transform the way people use photo editing software on-the-go. When we showed people what our app can do, they got really excited about using it for visualizing home projects and we decided to focus on this problem.
Q: What other passions do you have besides your business?
A: We both enjoy art and working on creative projects. Anthony loves neuroscience and building models of the brain. Tina loves training AI models to learn creative tasks, painting in watercolor, and upcycling thrifted items.
Q: What have you enjoyed most about starting your own company?
A: We have really enjoyed pursuing a career path that allows us to express our holistic selves. In industry, we enjoyed helping clients solve problems, but felt creatively constrained. It's been a very fulfilling experience building a product and a company that allows us to apply our technical expertise and creative interests.
While visiting Durham, Tina and Tang recommend:
Hiking at local spots in Durham like Eno River or Umstead.
If you like thrifting, take a trip to The Scrap Exchange and Restore.
Their favorite place to eat is ZenFish followed by bubble tea at MilkLab next door.
Support Tina, Tang, and Bristles by:
Subscribing to their mailing list to participate in our upcoming beta launch if you're looking to make home updates or decorate!
 If you're a business or artist selling home goods or artwork, consider a demo on how their app can offer customers a new way to discover and interact with your products. If you're curious to learn more, please reach out and they would be more than happy to chat.